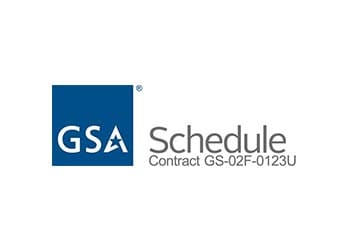 SHARKCAGE ACADEMY: GSA Advantage! Acquisitions
This step by step guide will walk you through the process necessary for purchasing SHARKCAGE products through GSA Advantage!
Step I
Click the image with our GSA Schedule number above to see all of our products available through GSA Advantage!
Here you can view all the various products we have through GSA, see their pricing, and quickly add the needed quantity to your cart.
Step II
Continue to cart to begin checkout
Once you have added all needed products to your cart, proceed to the checkout page by clicking the cart icon in the upper right-hand corner.
Step III
Login or register
To complete the checkout process, you will be prompted to log into your GSA Advantage account. If you do not already have an account, you will need to register to proceed with your purchase.